You have probably already heard about the Fast of Daniel, it started on Monday, September 23 and will end on October 13th. In order for you to understand what the Fast of Daniel is and how to do it correctly, visit this link.
The Fast of Daniel serves as an incentive to get you away from distractions and secular information for 21 days, so that you grow closer to God. We explain it better on the above link; you will also find the details of another purpose which involves five daily tasks. It's available to those who want to participate during the Fast. If you haven't done it yet, I highly recommend that you do.
As for those who have already done the tasks, I'm launching a new purpose for this Fast of Daniel: The John Purpose.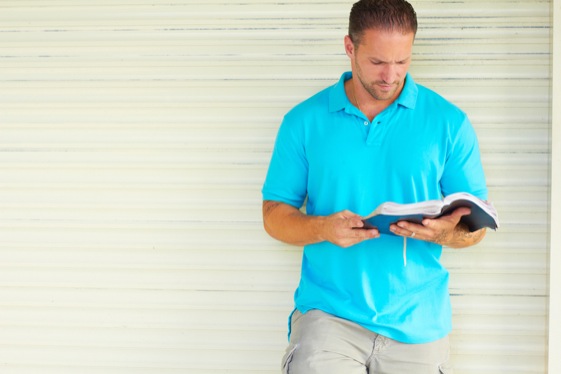 What is the John Purpose?
It's where you read and meditate on a chapter of John every day during the Fast. There are 21 chapters in total. Starting from Chapter 1 you are going to read a chapter of John everyday, from September 23rd until the end of the Fast, which is October 13th.
Note that it's not simply to "read." We're going to reflect on what we read. To reflect means to think about what you're reading, to inquire, dive in to the text, and especially to take lessons for your life.
Just to help you out, I will be posting my daily meditation of each chapter on this blog. That doesn't mean that you will be restricted to what I wrote. Remember that, the word of God is dynamic and through one verse it can say something totally different to you than to me. I also want to encourage you to leave a comment on what you learned while meditating on the daily chapter. Write your thoughts here on the blog. Surely, it will bless others.
Do you want to participate? So:
Understand how the Fast of Daniel works by reading this explanation
Start reading from John 1:1, read a chapter a day in your Bible starting on September 23rd.
Meditate on the reading. You should take 10 to 20 minutes a day to do this; choose a quiet place free from interruptions.
Right after, visit this blog to read the message of the day and post your comment. The best thing to do is to subscribe to this blog; you will then receive notifications of new posts. Do so in the box on the upper right hand side.
Now, what about inviting a friend to participate with you? This is something ideal for friends, kids, husband, wife, etc. Send an email to someone right now…